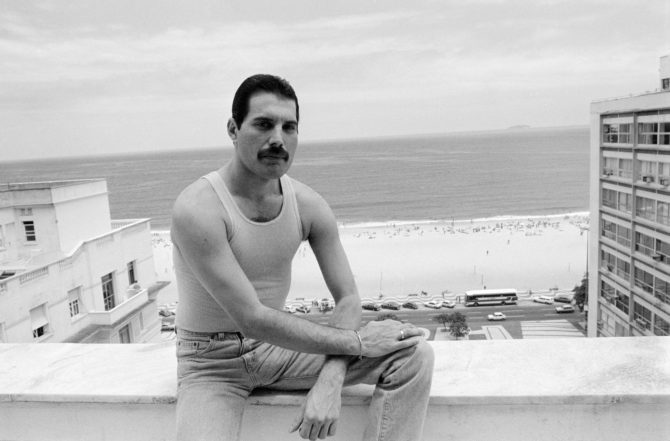 Freddie Mercury is back in the headlines this month with a new and revealing book, Somebody to Love: The Life, Death & Legacy of Freddie Mercury. This examination of the singer's complex emotional life will be published November 22 to commemorate the 25th anniversary of the legendary rock star's death. He would have been seventy this year had he not died due to complications from AIDS, well before HIV was so easily treated.
Published by Weldon Owen, the book shines light on the rock (and gay) icon's public flamboyance while illuminating his personal quest for meaningful relationships. Authors Mark Langhorne and Matt Richards take a "fresh look at both Mercury's and Queen's rise then fall then rise again in musical history." Richards was fortunate to see Queen live at Wembley Stadium in 1986 on the Magic tour, their final tour with the original Queen line-up, a concert that he says will live with him forever.
Somebody to Love includes an interview with John Reid, who served as both Elton John and then Queen's manager in 1975. Reid was gay himself and immediately suspected Freddie was on his team, but those around Mercury insisted he wasn't and in a relationship with Mary Austin.
When Reid took Mercury out to dinner in Fulham Road to introduce himself as the band's new manager he told Freddie that he was gay himself and hoped this wouldn't affect the band's attitude to him.
"So am I, Dear, we'll get on swimmingly," Freddie responded.
Full story:
Source: Newly Revealed Photos Illuminate The Life, Death & Legacy of Freddie Mercury