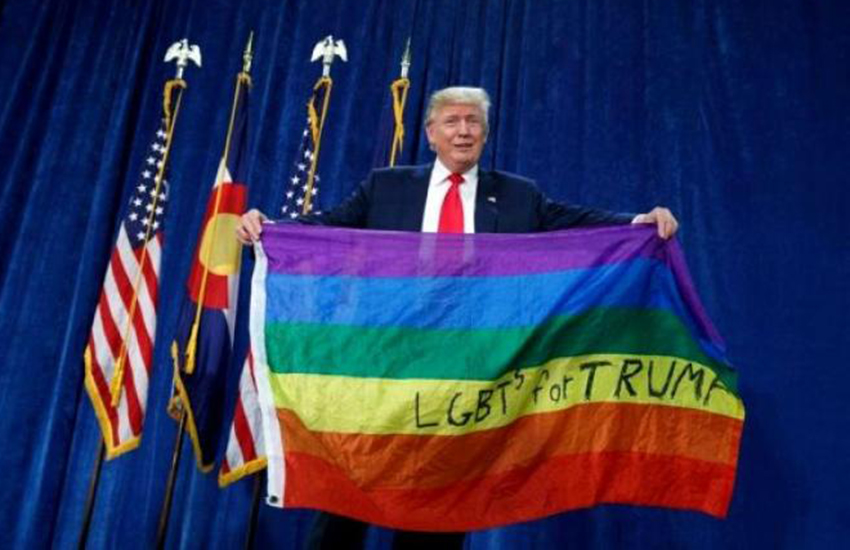 A shocking amount of LGBT people voted for Donald Trump to win the US presidential election.
According to the New York Times exit polls, 78% voted for Hillary Clinton while 14% voted for Trump to become president.
Around 8% voted for third party candidates.
Other findings found younger people were far more likely to vote for the Democratic candidate, with 55% of 18 to 29-year-olds and 50% of 30 to 44-year-olds for Clinton compared to 37% of 18 to 29-year-olds and 42% of 30 to 44-year-olds.
If you are white, you were 60% more likely to vote for Trump. However, Latinx voters still came out in 29% support for the Republican.
Trump has vowed to elect Supreme Court justices who will repeal marriage equality.
He also agrees with transphobic bathroom laws, banning trans men and women from using restrooms and locker rooms that do not correspond with their gender identity.
His vice president Mike Pence is also opposed to marriage equality and also agrees with dangerous and harmful 'conversion therapy'. He voted against a law prohibiting workplace discrimination based on sexual orientation, and has claimed being gay is a 'choice'. He believes keeping marriage between a man and a woman is enforcing 'God's idea'.
Full story:
Source: 14% of LGBT people voted for Donald Trump