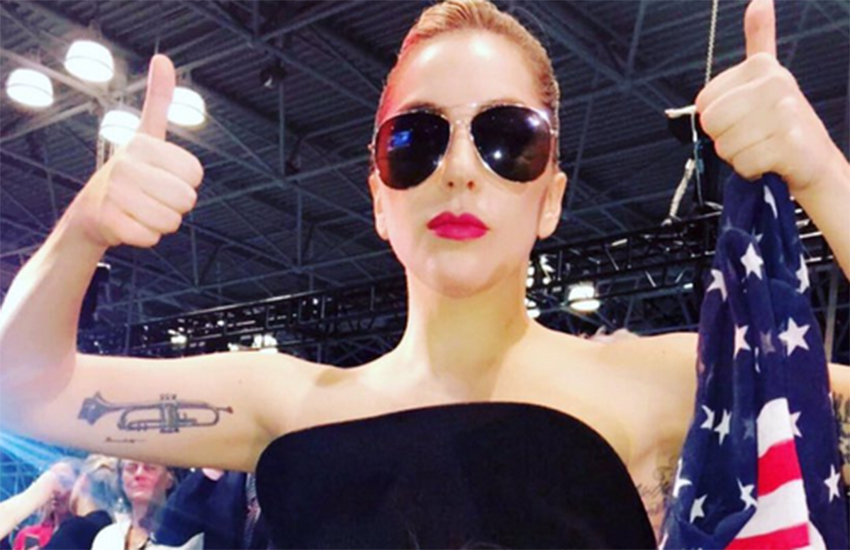 Lady Gaga stood outside Trump Tower in protest against the US election result.
Republican nominee Donald Trump defied pre-election polling to claim swing states, winning the key battleground of Florida, Ohio and Pennsylvania.
The prominent supporter of Hillary Clinton was photographed protesting outside the Trump-owned building in New York City in the early hours of Wednesday morning.
The bisexual singer-songwriter stood on a sanitation truck, holding a sign reading 'Love Trumps Hate'.
'I want to live in a country of kindness where love trumps hate,' she said.
'In a room full of hope, we will be heard. Stand up for kindness, equality, and love. Nothing will stop us. Say a prayer America'.
Full story:
Source: Lady Gaga stands outside Trump Tower in protest against US election result