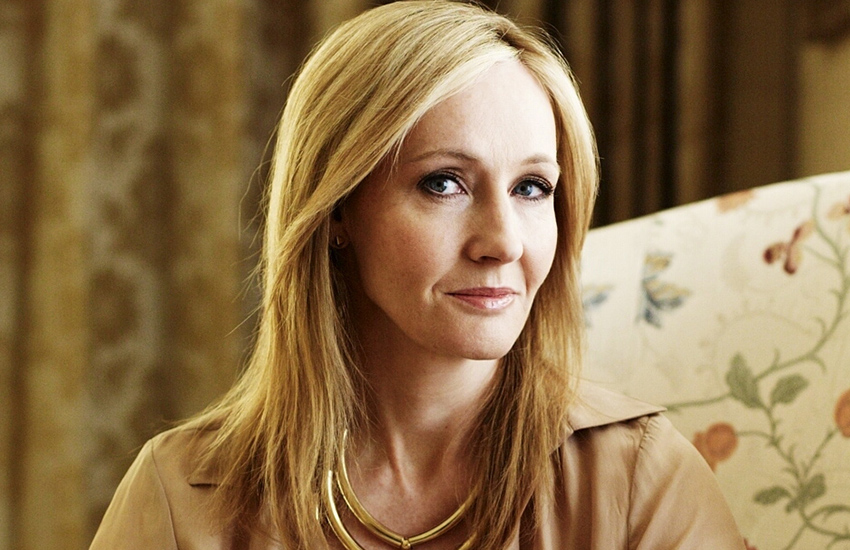 JK Rowling has hinted that Albus Dumbledore's sexuality will be explored in the Fantastic Beasts franchise.
According to the author, the next five films will give fans a lot of backstory into the Potterverse.
At a press conference in New York on Thursday (10 November), Rowling and producer David Heyman said there would be more 'connective tissue' to the original novels in the new five-part film series.
It will also shine a light on one of its most beloved inhabitants, Hogwarts' headmaster Albus Dumbledore, who will appear in the second film.
When one of the attending journalists, Screen Crush's Erin Whitney, asked whehther we'd see Dumbledore as openly gay, Rowling got teasing.
'Well, I can't tell you everything I would ike to say because this is obviously a five-part story, so there's lots to unpack in that relationship,' she said.
'I will say that you will see Dumbledore as a younger man, and quite a troubled man, because he wasn't always the sage.
'He was always very clever, but we'll see what I think was the formative period of his life.
'As far as his sexuality is concerned, watch this space.'
Earlier this week, it was confirmed Johnny Depp will play Dumbledore's male love interest, villain Gellert Grindelwald.
Full story:
Source: JK Rowling hints Dumbledore's gay life will be explored in Fantastic Beasts