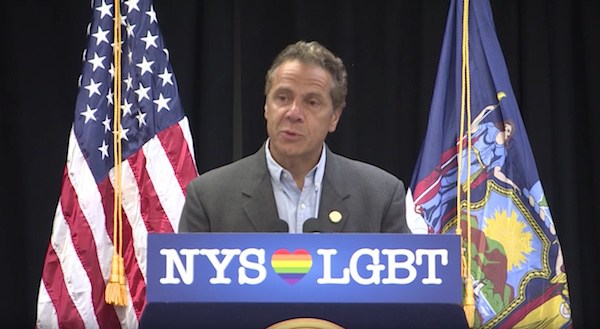 New York Governor Andrew Cuomo took to Facebook on Saturday with a message to LGBT people and other minorities: the state of New York will protect you.
Cuomo's message comes on the heels of Donald Trump's election as president, a surprise that almost immediately caused many people to fear for their safety.
Wrote Cuomo,
"…let me be absolutely clear: If anyone feels that they are under attack, I want them to know that the state of New York – the state that has the Statue of Liberty in its harbor – is their refuge.
"Whether you are gay or straight, Muslim or Christian, rich or poor, black or white or brown, we respect all people in the state of New York."
Source: Gov. Andrew Cuomo to Gays, Minorities: New York Will Stand Up For You