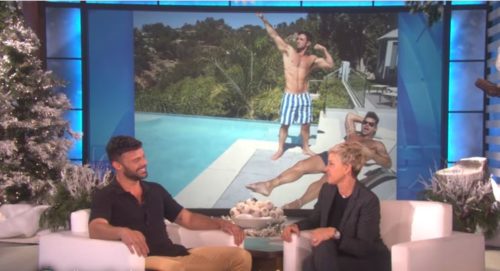 Ricky Martin dropped by "The Ellen DeGeneres Show" to reveal the big news that he is engaged to marry his partner, London based artist Jwan Yosef.
The couple met a year ago.
"He's a conceptional artist and I'm a collector, so I started looking for art and I saw his art and I went crazy because I really love what he does. Really original. And I contacted him," the singer told DeGeneres.
"And then you collected him," she quipped, causing him to laugh.
Full story and video:
Source: Ricky Martin tells Ellen DeGeneres he is engaged, shares all the details