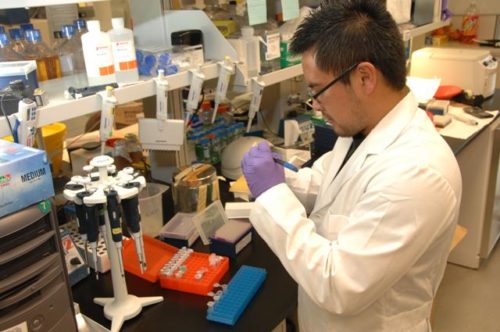 Scientists from the National Institutes of Health (NIH) have identified an antibody that potently neutralized 98 percent of HIV strains tested, including 16 of 20 resistant to other antibodies of the same class.
Researchers say that this antibody, named N6, is an important breakthrough in potentially helping to prevent or treat HIV infections. The information could lead to a vaccine, which has been difficult to develop due to its "unique ways of evading the immune system, and the human body seems incapable of mounting an effective immune response against it," according to the NIH.
Due to the way this particular antibody evolved, it appears to be an ideal candidate to get around that particular problem.
Full story:
Source: Scientists discover antibody neutralizes 98% of HIV, spark hope for a vaccine