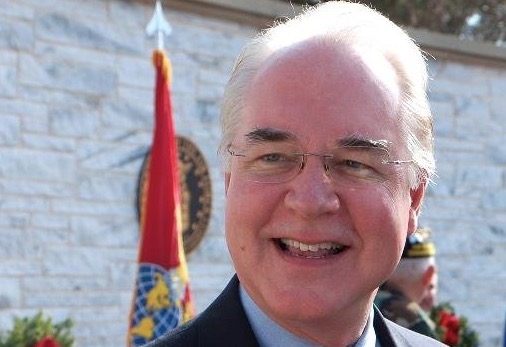 "Give Donald Trump a chance before you criticize him" is another way of saying "let him get in a few really solid punches before you even try defending yourself."
While you're busy "giving him a chance," he's thinking about appointing awful Tom Price to be the Secretary of Health and Human Services. Price is a doctor — a real medical doctor, God help us — who spreads ignorance and fear like some kind of medieval skull-driller.
According to Price, laws that "promote some homosexual-agenda item… should take into account the tremendous medical health impact and economic impact that promoting such a lifestyle will result in."
So, this could be the guy in charge of the nation's medical and social services. A man who believes that treating you with equality is a bad idea because you are sick and diseased and a burden on everyone around you.
Full story:
Source: Leading Pick For Secretary Of Health & Human Services Thinks Gay Rights Harm Health