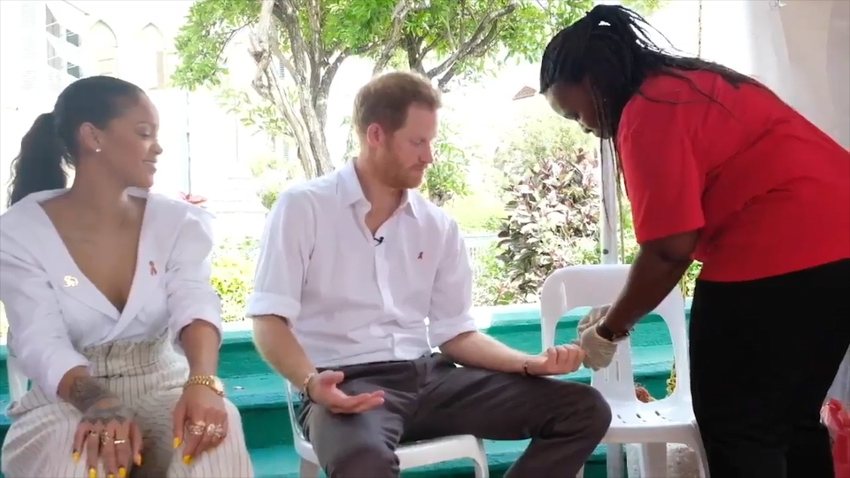 Singer Rihanna and Prince Harry marked World AIDS Day be receiving HIV tests while in Barbados.
'Don't take it all,' Harry joked to the woman taking his blood for the test.
He is following in the footsteps of his mother, the late Princess Diana, who was an early AIDS activist and was photographed hugging patients at a time when there was a lot of misinformation and paranoia about how the disease could be spread.
'Last time Prince Harry publicly took an HIV test, we saw a five-fold spike in requests for HIV test kits,' Ian Green, Chief Executive of Terrence Higgins Trust said in a statement.
'By joining forces, Prince Harry and Rihanna are making a bold statement to normalize HIV testing and this will have a formidable impact on millions of young people all over the world.
Source: WATCH: Rihanna takes an HIV test live with Prince Harry on World AIDS Day