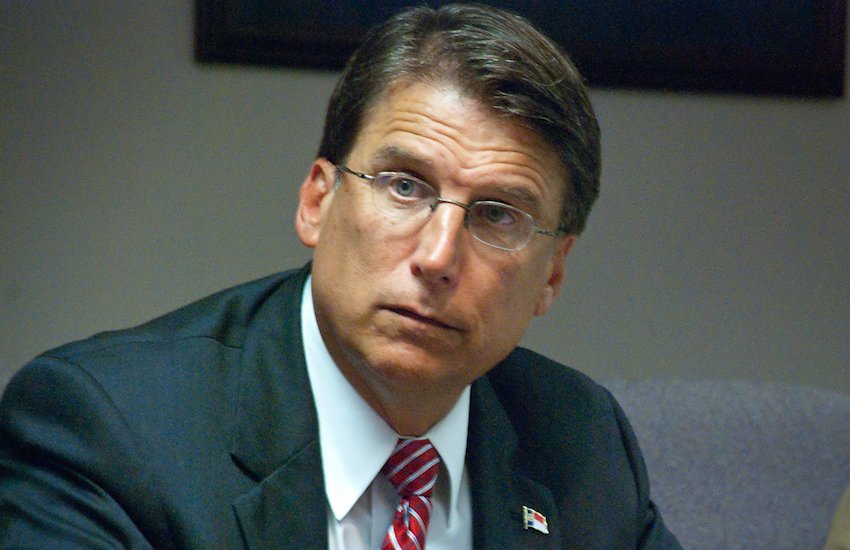 Nearly a month after election day, North Carolina Governor Pat McCrory has finally conceded defeat in his bid for re-election.
'I personally believe that the majority of our citizens have spoken, and we now should do everything we can to support the 75th governor of North Carolina, Roy Cooper,' McCrory says in a concession video.
'The McCrory administration team will assist in every way to help the new administration make a smooth transition.
'It's time to celebrate our democratic process and respect what I see to be the ultimate outcome of the closest North Carolina governor's race in modern history.'
McCrory is the state's first governor to lose a re-election bid after being defeated by Attorney General Roy Moore who is an LGBTI ally.
The race was close and McCrory had lodged voter protests in more than half of the state's 100 counties.
The State Board of Elections ordered last week that all 52 of those protests be dismissed and Moore's margin of victory reached more than 10,000 votes.
'I want to thank Gov. McCrory and our First Lady Ann McCrory for their service to our state,' Cooper wrote in a statement after McCrory's concession.
'Kristin and I look forward to working with them and their staff in what I expect will be a smooth transition. I'm proud to have received the support from so many who believe that we can come together to make a North Carolina that works for everyone. … While this was a divisive election season, I know still that there is more that unites us than divides us.'
McCrory suffered politically for his staunch support and defense of HB2, a so-called bathroom bill aimed at transgender people.
The law forces transgender people to use a bathroom matching their gender at birth.
HB2 has cost North Carolina on multiple fronts.
Full story:
Source: Pat McCrory finally concedes North Carolina governor's race to Roy Cooper