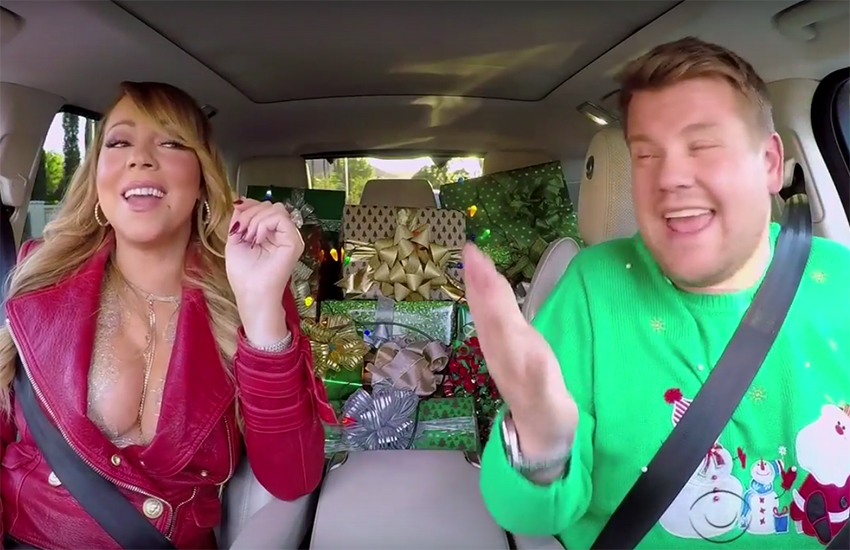 It turns out James Corden has been planning a little surprise all this year while he's been filming his popular YouTube series Carpool Karaoke.
For the final car singalong of the year, he invited Mariah Carey along to perform her classic All I Want For Christmas Is You.
But it turns out it wasn't just her, he also filmed a performance of the song with Lady Gaga, Elton John and Adele.
Also appearing in the video is Red Hot Chili Peppers, Selena Gomez, Demi Lovato, Nick Jonas, Chris Martin of Coldplay and Gwen Stefani.
The reunion between Corden and Carey is a tribute to the pop diva. Carey was the first Carpool Karaoke guest in early 2015, even though she initially refused to sing.
'She came out and said, "Oh, I'm not singing today",'  Corden told Howard Stern. 'She went, "We'll just drive around and have a chat." I went, 'Oh, right. It's just, we call it Carpool Karaoke, so without that…"
Full story with video:
Source: Lady Gaga, Elton John, Adele and Mariah Carey sing All I Want For Christmas Is You for Carpool Karaoke