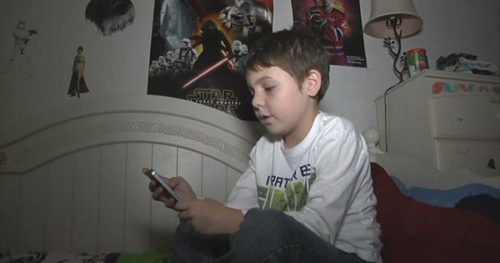 One month after 8-year-old Joe Maldonado of Secaucus, N.J. joined Cub Scout Pack 87, his mother received a call that the troop sponsored by their local Catholic church had barred her son from participating. The reason, she told reporters, is because her son was assigned the gender of female at birth. Joe is a transgender boy.
And he told the Star-Ledger he's not so much sad as he is mad.
"It made me mad. I had a sad face, but I wasn't crying. I'm way more angry than sad. My identity is a boy. If I was them, I would let every person in the world go in. It's right to do."
He had joined in October with the intention of camping, conducting science experiments, and all the other fun things Cub Scouts do, like learning how to tie a variety of knots, use a pocket knife, and go on hikes with his friends. Joe's classmates not only like him, his mother said, but some of them play with him on a boys basketball team. His school teachers have used male pronouns and have accepted him as the boy he is since second grade, Kristie Maldonado told the newspaper.
Full story:
Source: Cub Scouts kick out 8-year-old transgender boy after complaints from parents