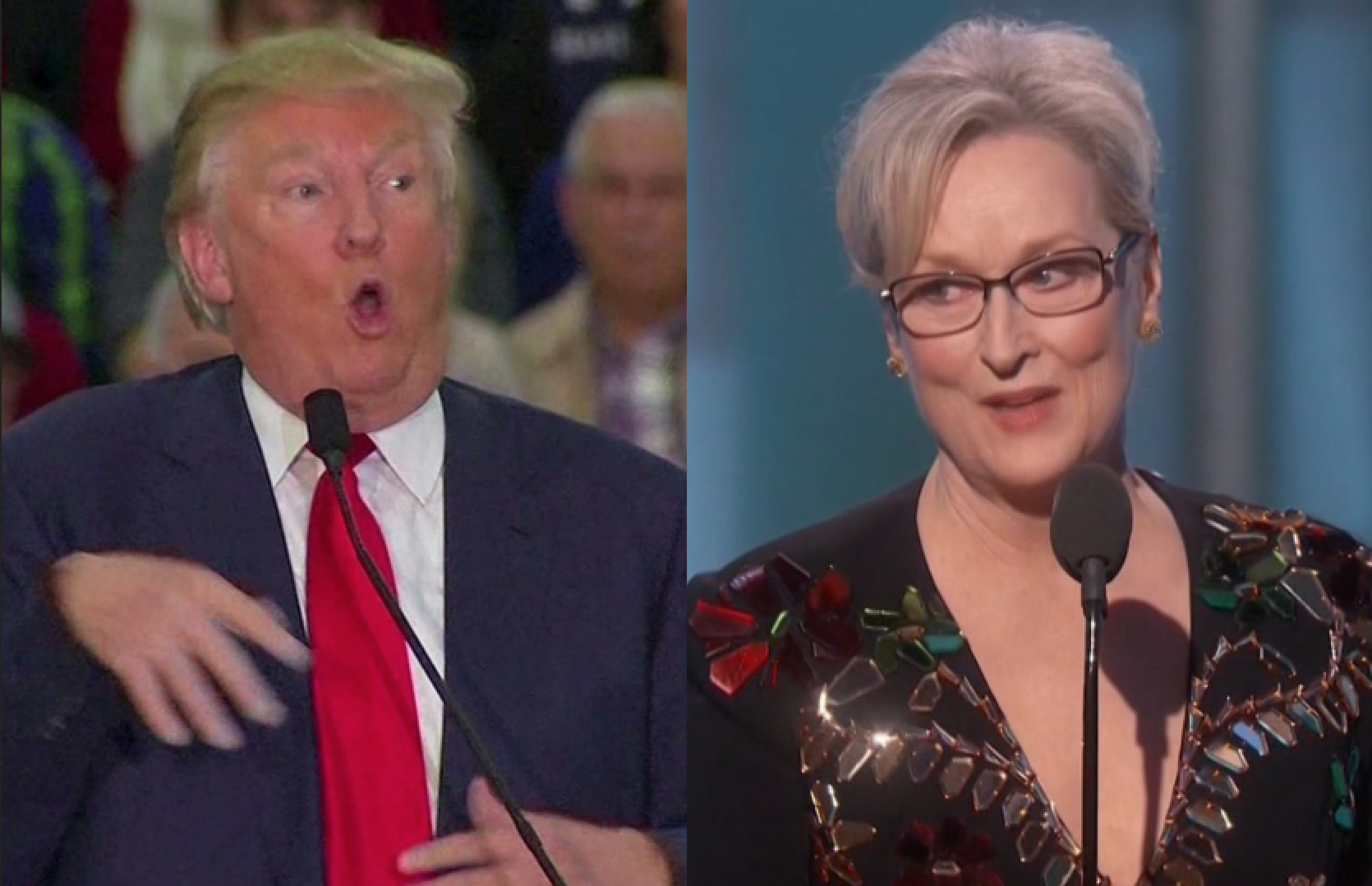 Presidential-elect Donald Trump took no time to lash out at Meryl Streep after the actress' moving speech at the Golden Globes on Sunday night.
Streep was presented with the Cecil B. Demille Life Achievement Award at the star-studded event and used her time on stage to talk about the 'one performance' in 2016 that 'stunned' her.
It came as a surprise when the 'performance' she referred to was actually by Trump — when he imitated New York Times reporter Serge Kovaleski, who is disabled, during his campaign.
'It was that moment when the person asking to sit in the most respected seat in our country imitated a disabled reporter, someone he outranked in privilege, power, and the capacity to fight back,' said the 67-year-old actress. 'It kind of broke my heart when I saw it. I still can't get it out of my head because it wasn't in a movie. It was real life.'
Trump of course couldn't hold his tongue/fingers for too long and eventually went on Twitter at three in the morning to 'clarify' what happened during his campaign, though not without first attacking Streep as well as presidential rival, Hilary Clinton.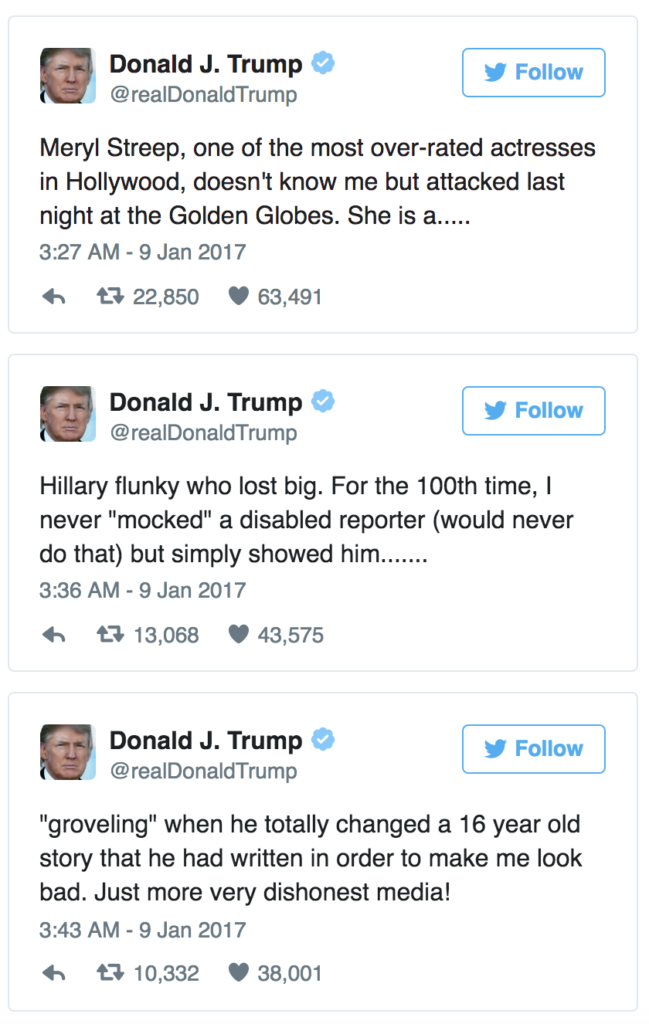 How classy.
Watch the video below for the 'performance' Streep was talking about.
Thanks Presidential-elect Trump for showing the rest of the world what 'crass' is.
Full story with video:
Source: Trump calls Meryl Streep an 'over-rated actress' after her Golden Globes speech