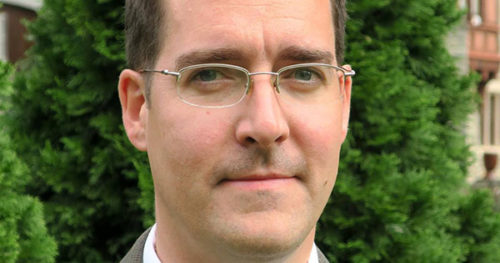 Somewhere in York, Pennsylvania, lives a man with intense hatred, fear, and loathing for transgender Americans. His name is John Ritchie and he works for an organization of anti-LGBTQ Catholics that the Southern Poverty Law Center labeled a virulently anti-LGBT group: the American Society for the Defense of Tradition, Family and Property, also known as TFP.
In 2011, The Public Eye listed the TFP as part of a global network that advocates for "a return to Catholic patriarchal oligarchy. Promotes the historical period of the Spanish Inquisition. Even some Catholic conservatives have written about TFP's embrace of elements of fascism."
TFP
Ritchie is so actively anti-trans that he included a photograph of him campaigning in favor of North Carolina's House Bill 2, wearing a placard that read, "Honk Against Transgender Bathroom Tyranny," in his 2016 diatribe against trans people that is now getting more attention.
Through the TFP — which spent $4.5 million on direct mail, publications and other outreach in 2015, according to IRS records — Ritchie published a video on Friday along with that regurgitated article from July called "10 Reasons Why Transgenderism Is the Family's Worst Enemy."
"What the transgender revolution wants," Ritchie wrote, "is self-destructive, tyrannical, unscientific, immoral, abusive, and unhealthy."
Full story:
Source: Catholic group preys on fear & calls trans people 'the family's worst enemy'