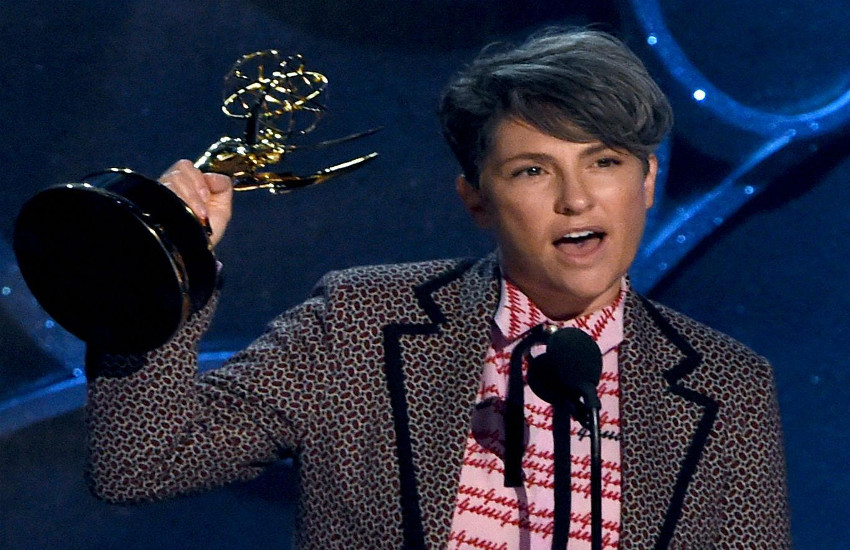 Transparent creator Jill Soloway thinks Donald Trump is happening for a reason.
The bisexual writer-director was at the Sundance film Festival to talk about her new Amazon TV series We Love Dick but the worldwide Women's March was on her mind.
The new US president has been seen as threatening to equal rights by women, the LGBTI community, immigrants and ethnic groups.
'By having the Trump administration stand as a figure of, sort of, awful patriarchy has really enlivened everybody else to recognize the common struggle,' Soloway told The Wrap over the weekend in Park City, Utah.
Soloway see the massive demonstrations in Washington DC, Los Angeles, New York City and around the world as disparate groups that are 'coming together into one movement of love and tolerance and social justice.'
'I believe it all happened for a reason — to allow us all to galvanize a revolution,' Soloway added.
Prior to the marches, Soloway told Deadline Hollywood: 'This is a rallying cry that women, people of color, queer people, and their allies are all one big movement. So I could not be more excited actually about how it all ties together. The enemy is now clear and the enemy is now named.'
Read more from source: Transparent creator: Trump allows us to 'galvanize a revolution'