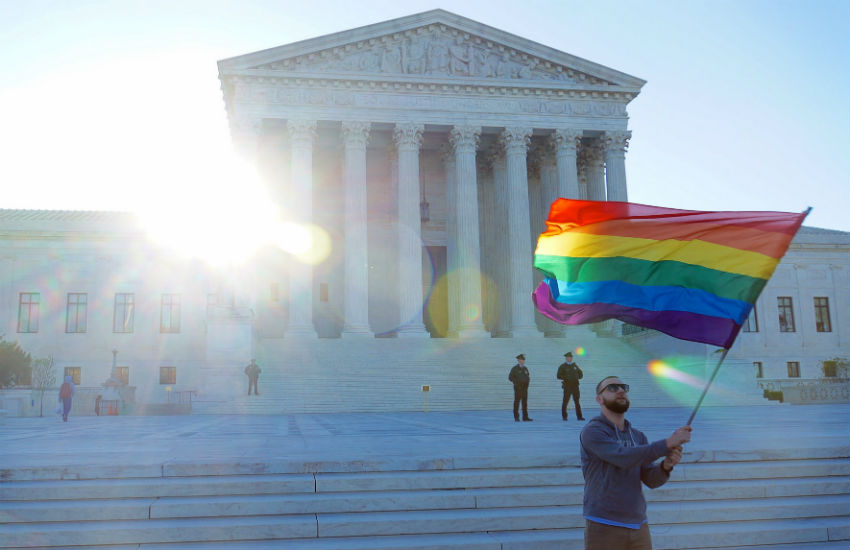 The American state of Virginia advances a bill to allow people with religious convictions to discriminate against same-sex couples wanting to marry.
House Bill 2025 seeks to give tax-payer funded agencies a licence to discriminate if they hold religious or moral convictions.
Delegate Nicholas Freitas is pushing for HB2025 and it will now move to the full House of Delegates.
HB2025 states: 'No person shall be required to participate in the solemnization of any marriage.'
They will not be 'subject to any penalty' if they are acting in an 'accordance with a sincerely held religious belief.'
Democratic Governor vs Republican delegates
Two other anti-LGBTI Bills are currently under debate in Virginia.
Similar to North Carolina's infamous HB2, Delegate Bob Marshall introduced what he calls the Physical Privacy Act.
This bill prohibits transgender people from using bathrooms correlating to the gender they identify with.
In addition, Marshall also introduced a bill to preempt any potentially pro-LGBT ruling that the U.S. Supreme Court might hand down.
This might mean that any Federal laws for LGBTI inclusion would be exempt from Virginia.
This is in contrast to Democratic Virginian Governor, Terry McAuliffe, who signed a pro-LGBTI executive order this year.
The order bans state contracts with firms that discriminate on the basis of sexual orientation or gender identity.
Read more from Source: Virginia advances bill to allow government employees to refuse same-sex marriages