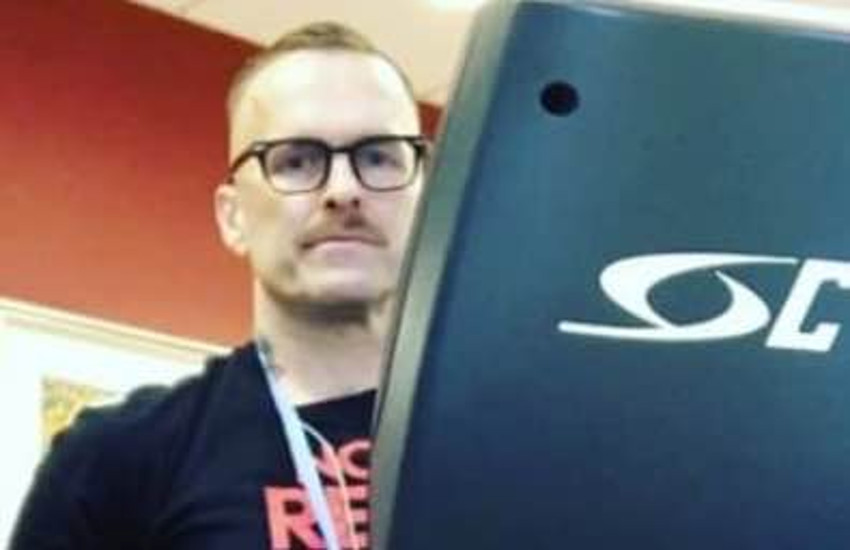 The Biggest Loser trainer and host Bob Harper is back in the gym.
The longtime trainer on NBC's The Biggest Loser collapsed while working out at a gym in New York City last month after suffering a massive heart attack.
He has been sharing his road to recovery with his more than 300,000 followers on Instagram.
His latest video shows him pedaling on a stationery bike. 'So today was my first day doing my #cardiacrehab which involved 15 min on this bike, 15 min of treadmill and 15min of the ergometer,' Harper writes.
'I felt good and the doctors were happy with all of my readings. It just felt good to get a little bit of a sweat.'
Since news of his heart attack went public, Harper has had an outpouring of support from fans.
'I love all the support that I've been getting,' he writes. 'You have no idea how helpful it is. Thank you.'
Harper came out publicly on an episode of the show in 2013 while he was working with a gay contestant who had not yet come out to his father.
He became host of the show in 2015.
Source: The Biggest Loser host Bob Harper returns to gym after heart attack