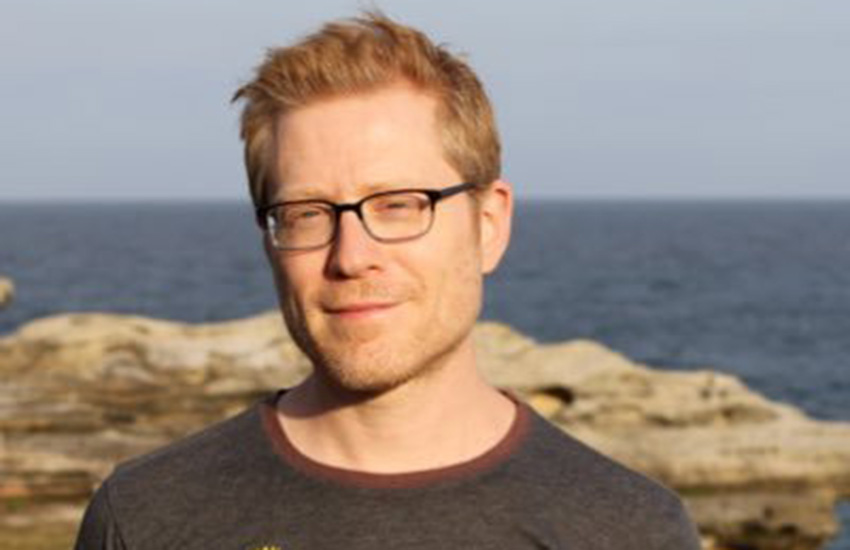 Anthony Rapp, the openly gay actor and singer best-known for his role in Rent, has been ordered to keep his mouth shut about the first new Star Trek series in more than a decade.
'I can say that I'm in it, and that I'm really excited about it,' Rapp tells Metro Weekly of being part of the cast of Star Trek: Discovery. 'I pretty much am not allowed to say anything else. I don't even know if I'm allowed to say that. It's so profoundly under wraps, which I completely understand and actually endorse. But I'm really excited.'
Star Trek: Discovery is currently filming in Toronto and expected to debut later this year on CBS All Access. Rapp plays the character of Lt. Stamets who he can confirm is gay.
'I'm honored,' he says of playing a gay character in Star Trek. 'I'm also honored to be a part of a piece of work that's part of the cultural pantheon. It's kind of crazy that I get to be a part of something that means so much to so many people. It meant a lot to me, too. I'm thrilled and I'm honored to be the vehicle for this aspect of the story that's being told.'
This summer's Comic Con in San Diego should give Rapp his first real taste of what it's like to be a part of something that is such a cultural phenomenon.
'The Rent phenomenon was much smaller, in many ways, but I think it gave me a taste of what it can be like,' he says 'I have a couple friends who are huge Trek fans, so they've kind of given me the heads up that what's coming my way. I'm as ready as I can be. The thing I hope the most is that the work is good and well-received, and that we can all be proud of it.'
Source: Anthony Rapp says what he can about Star Trek: Discovery