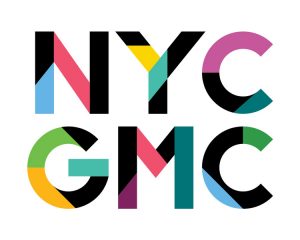 The New York City Gay Men's Chorus (NYCGMC) announced today that they will welcome their siblings in song from the London Gay Men's Chorus (LGMC) to join them on stage for I SEE FIRE: Anthems for a New Era, Saturday, May 20 at 8pm at NYU Skirball Center for the Performing Arts. I SEE FIRE will unite two world cities, two internationally renowned choruses, and more than 400 voices who have long been beacons of harmony and solidarity. The LGBTQ community is no stranger to threats, hardship, and prejudice. But far from suffocating them, adversity has always fueled their formidable fierceness and strength. I SEE FIRE will roar onto the stage with fresh new anthems for a new era.
"How does an organization like NYCGMC respond to this new less tolerant era? In our latest show, I SEE FIRE, you will see a more incisive focus on telling the truth as our community sees it. We should name injustice and bigotry for what it is, and we have a special power in the arts to show the world exactly what that means. We must build our resilience in the face of such challenges," said Charles Beale, Artistic Director of the New York City Gay Men's Chorus. "The audience for this show will leave with a song in their hearts, with the strength to be who they really are, and perhaps even with a mischievous grin on their faces. There is something about hearing 300 guys singing live with passion that literally fills the soul – it's just what we all need right now!'
"I SEE FIRE will fill the stage with passion, energy, and resilience with the power of a united wall of sound coming from two incredibly important choruses," said Lisa Reilly, Executive Director of NYCGMC. "By joining hands and standing together, by reaching out instead of shutting out, and by uniting these voices behind stirring new anthems, we can be sure our message is heard loud and clear."
I SEE FIRE will include stunning arrangements of music by Ed Sheeran, Roland Orzabal, Avril Lavigne, Ellie Goulding, Lily Allen, and John Farnham.
For more information about NYCGMC, LGMC and how to purchase tickets, click here.
SOURCE The New York City Gay Men's Chorus