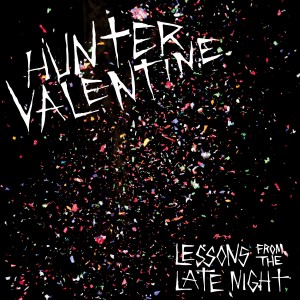 Hunter Valentine, Lessons From the Late Night
Hunter Valentine play tough, but underneath the rowdy rock spasms of the all-lesbian bandâ??s music lies heartbreak and relationship woes. The Toronto threesomeâ??s second CD â?? the follow-up to their first full-length released in 2007 â?? is impressive, embracing the quality-over-quantity adage at just seven songs totaling a measly, but mighty, 23 minutes. Each one baits with irresistible hooks and Kiyomi McCloskeyâ??s rousing temper tantrums, shredding the angsty lyrics like a lawn mower plowing through a field. If radio would embrace real lez love, and not just in the cheap doing-it-drunk way, Hunter Valentine could have a shot at seizing a wider audience of punk-rock peeps that dig hardcore queer bands like The Cliks. They thrash through the first five songs with aggressive control, singing of broken promises and trust on the defiant â??Treadmills of Loveâ? and the in-your-face â??Revenge.â? Thereâ??s a frenzied sprint to â??Barbara Jeanâ? and a sing-along refrain to the grunge-rock of â??The Stalker,â? but these girls clean up nicely, too: â??A Youthful Existenceâ? is a quieter tale of belonging, emoting with lines like, â??There is some place left for you.â? Hunter Valentine might not fit in, but they sure do stand out.
Grade: B+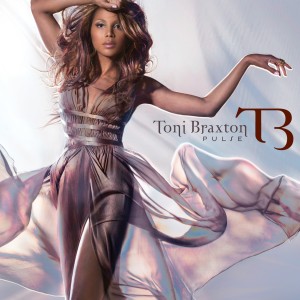 Toni Braxton, Pulse
What a bitch itâ??s been for past-their-prime pop divas â?? Mariah, Whitney, Toni Braxton. To stay cool, theyâ??ve had to take cues from the â??kids,â? indulge in Auto-Tune and hang with rappers. But if Whitney can take a crack at it (excuse the pun) and muster something thatâ??s decent enough to endure, Braxton can pull it off with flying rainbow colors even if sheâ??s swinging outside her R&B roots. She can still sing, for one â?? though almost everything sheâ??s released in the last decade has been meager compared to her â??90s output. So whatâ??s a diva to do? Go gayer. â??Make My Heart,â? the second single, is a supersonic disco-dance song with the clubs in mind. Itâ??s not bad, but it isnâ??t a showpiece for her voiceâ??s multi-toned dexterity. For that, the album is brimming with ballads, and though thereâ??s nothing as epic as the career-catapulting â??Un-Break My Heart,â? that doesnâ??t mean she canâ??t cut a solid slowie nearly 15 years later. â??Yesterdayâ? meddles in the omnipresent modern-day mold. If not remarkably original, itâ??s still a damn good diva moment. Better are the goosebumps-giving vocals on â??Womanâ? (dramatic pause included!) and â??If I Have to Wait,â? making it clear that Braxtonâ??s still best when sheâ??s breaking hearts.
Grade: B
By Chris Azzopardi