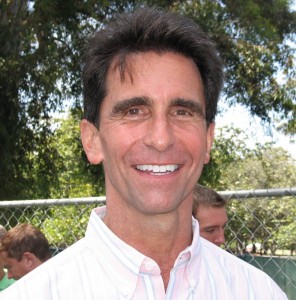 The California Senate passed a resolution Aug. 30 condemning the pending
bill in Uganda that would jail gays for life and punish some with the
death penalty. The vote was 21-14.
Introduced by Sen. Mark Leno, D-San Francisco, and sponsored by Equality
California, the resolution also "calls upon the United States Department
of State to increase efforts to encourage the decriminalization of
homosexuality in every country" and "encourages a more careful review of
all United States funding and resources given to faith-based organizations
in foreign countries" to ensure that U.S. money does not go to groups that
disrespect human rights.
The resolution says that "some United States-based religious leaders have
been fomenting fear and discrimination against the … LGBT community in
Uganda" and that "the links between some United States-based religious
groups and the antigay bill … have been well-documented."
"There is a growing movement, supported and funded by some United
States-based religious groups, to further criminalize homosexuality
globally," the resolution states. "(T)he Senate calls upon the United
States Department of State to censure American citizens and organizations
who contravene American foreign policy by demonstrated exportation of fear
and misinformation to other countries. …"
EQCA Executive Director Geoff Kors commented: "The U.S. government must do
everything in its power to stop the bill before the Uganda (parliament)
that would lead to the criminalization and even death of lesbian, gay,
bisexual and transgender Ugandans. The California Senate has taken an
important step in passing this resolution, which will help raise awareness
of the crisis in Uganda and will put the state on record in support of the
U.S. government strengthening its efforts to end the criminalization of
LGBT people worldwide."
Leno added: "It is egregious that radical religious leaders from our
nation are working to spread fears about and discriminate against lesbian,
gay, bisexual and transgender people in Uganda. These deplorable actions
have encouraged violence and even death against Ugandans. This resolution
is a simple human rights appeal urging President Obama and our federal
leaders to call for the decriminalization of LGBT people, not only in
Uganda, but across the globe."
Uganda's "Anti-Homosexuality Bill 2009" would imprison for life anyone
convicted of "the offense of homosexuality," punish "aggravated
homosexuality" (repeat offenses or having gay sex while being
HIV-positive) with the death penalty, forbid "promotion of homosexuality"
and incarcerate gay-rights defenders, and jail individuals in positions of
authority for up to three years if they fail to report within 24 hours the
existence of all LGBT people or sympathizers known to them.
By Rex Wockner