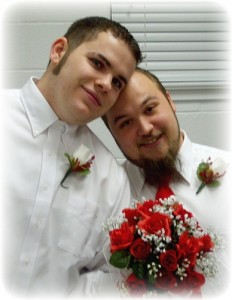 An Associated Press-National Constitution Center poll has found that a
majority of Americans now think the federal government should recognize
same-sex marriages.
Asked, "Should the federal government give legal recognition to marriages
between couples of the same sex, or not?" 52 percent of respondents said
"yes," 46 percent said "no" and 2 percent were unsure.
The poll also asked, "Should couples of the same sex be entitled to the
same government benefits as married couples of the opposite sex, or should
the government distinguish between them?"
Fifty-eight percent said benefits should be equalized, 38 percent said
they should not be, 3 percent were unsure and 1 percent refused to answer
the question.
The poll, conducted Aug. 11-16, quizzed 1,007 adults and has a margin of
error of 4.5 percent at the 95 percent confidence level.
"For the second time, a national poll shows that a majority of Americans
support the freedom to marry, reflecting the growing momentum of the
marriage movement," said Freedom to Marry Executive Director Evan Wolfson.
"Echoing the findings of last month's CNN poll, the Associated Press poll
shows that those who would deny liberty and equal protection to same-sex
couples are now in the minority."
By Rex Wockner