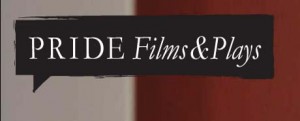 Friends of PRIDE FILMS AND PLAYS will gather at Mary's Attic in Chicago, IL  on Sunday, May 1 at 7 pm for a variety show in which anything and everything goes  – in segments which are Four Minutes Max!
Join us for music, comedy, dance, performance art, video, multi-media performance and fun of all kinds.
Reserved seating tickets are $15 and include one drink ticket.  General admission tickets are $10. Tickets for film and industry professionals are $5. The event benefits GAY UK, a Pride Films and Plays program to be held during Pride Month.
Performers schedule to appear include Keith Stoneking, Rebecca Kling, Ryan Lanning, Tom Chiola, the cast of TROGG from Hell in a Handbag Productions, and many more.
Tickets are available at Brown Paper Tickets, 1 800 838 3006 or www.brownpapertickets.com.
For more information on Pride Films and Plays, visit www.pridefilmsandplays.com.