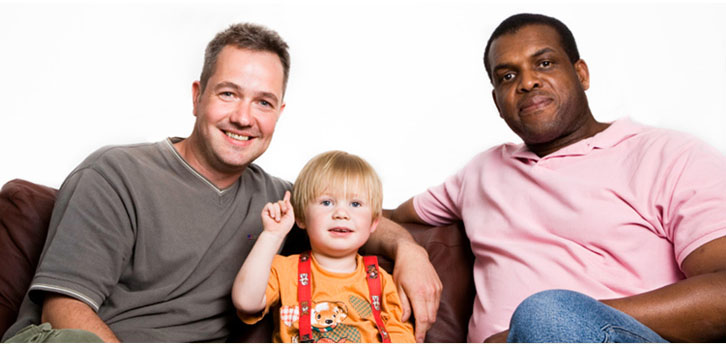 The American Fertility Association (The AFA) will host Family Building Tents at Gay Pride Festivals nationally in June to recognize and support Gay Pride Month. Each staff member will represent The AFA – the only all-inclusive family building fertility organization – at Gay Pride events in Boston on June 11th, Brooklyn on June 11th, Philadelphia on June 12th, and San Francisco on June 25th and 26th. The AFA will debut its new LGBT (lesbian, gay, bisexual and transgender) Handbook at the events, thanks to an unrestricted educational grant from New England Cryogenic Center. The LGBT Handbook provides answers and insights to those wishing to start families. Topics include information on surrogacy and egg donation for gay men, fertility treatments for lesbians, and adoption for transgender individuals. There are sections on working with known and anonymous donors, reproductive attorneys, donor and surrogacy agencies, and IVF clinics. The LGBT Handbook is available online at http://www.theafa.org/mediafiles/lgbt-handbook.pdf
The AFA began 10 years ago as an infertility organization focused primarily on educating women about their treatment options, but discovered an unmet need to support hopeful parents in the LGBT community. LGBT outreach became one of The AFA's four strategic goals, along with helping those trying to conceive or adopt, infertility prevention, and male reproductive health. The AFA has devoted considerable time and resources into building up the educational offerings in the online library, which now boasts over 60 articles, fact sheets, and HD videos in the areas of LGBT Family Building, Third Party Reproduction, and Adoption.
"Our commitment to the LGBT community is second to none. As an organization, we decided to address the family building needs of the LGBT community not only through online education, but also through outreach events, so we could always stay connected to the community," says Executive Director Ken Mosesian.
Additionally, thanks to an unrestricted educational grant from Attain IVF(R), The AFA is producing two Toolkits, which provide comprehensive information about family building for gay men and lesbians. The Toolkits include information not only on starting a family, but also on dealing with the multiple issues parents face after having their children.
Media Contact:
Corey Whelan, Program Director
Corey@TheAFA.org
718.853-1411 Office
917.478.7959 Cell
The American Fertility Association (The AFA), a 501(c)3 national non-profit organization, is a lifetime resource for infertility prevention, reproductive health and family building. AFA services and materials are provided free of charge to consumers and available to everyone without reservation. These services include leading-edge educational outreach events, an extensive online library with HD videos, a daily blog, a resource directory available for download on mobile devices, telephone and in-person coaching, and a toll-free support line. http://www.theafa.org and 888.917.3777
This press release was issued through eReleases(R).  For more information, visit eReleases Press Release Distribution at http://www.ereleases.com.
NEW YORK, June 8, 2011 /PRNewswire/ –  SOURCE American Fertility Association
Web Site: http://www.theafa.org