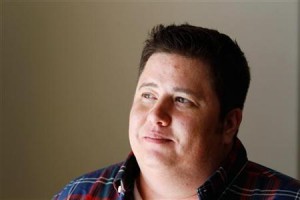 Legal commentator Nancy Grace, Cher's daughter Chaz Bono and basketball player Ron Artest are among the celebrities taking part in the new season of "Dancing with the Stars," the network behind the show said on Monday.
The show on ABC pairs celebrities with professional dancers and makes the couples compete for support from a panel of judges and viewers at home.
Grace is a tough talking legal commentator on the CNN cable spinoff HLN, who generated controversy this year for saying "the devil is dancing" after the acquittal of Casey Anthony in Florida on charges of murdering her 2 year-old daughter.
But Grace will be doing her own dance on the show, alongside a cast list that includes former talk show host Ricki Lake, Los Angeles Lakers player Ron Artest and Chaz Bono.
Chaz Bono is the only child of singers Cher and Sonny Bono who recently underwent a female-to-male sex change which was chronicled in the TV documentary "Finding Chaz".
Another child of celebrity participating this year is singer and actress Chynna Phillips, who is the daughter of the John and Michelle Phillips from 1960s group The Mamas and the Papas, ABC said.
The other celebrities putting on their dance shoes this season will include actor David Arquette, who is the former husband of Courteney Cox, and style expert Carson Kressley.
Rounding out the list is Iraq war veteran and actor J.R. Martinez; George Clooney's ex-girlfriend Elisabetta Canalis; former "The Hills" cast member Kristin Cavallari; Rob Kardashian, 24, the brother of reality TV stars Kim, Kourtney and Khloe; and soccer player Hope Solo.
The "Dancing with the Stars" celebrity cast was officially announced on Monday evening during the ABC reality show "Bachelor Pad." The new season begins on September 19.
LOS ANGELES (Reuters) -(Reporting by Jill Serjeant and Alex Dobuzinskis; Editing by Cynthia Johnston)