Facebook has agreed to improve its privacy policy for hundreds of millions of users after a three-month investigation by Irish authorities at the U.S. group's international headquarters in Dublin.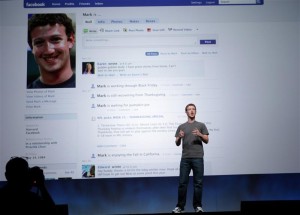 Facebook's Ireland office has responsibility for handing all of its users outside of the United States and Canada. The group operates the world's largest social networking website with 800 million users.
The Irish Data Protection Commissioner said on Wednesday that Facebook had agreed to improve privacy protections for its users over the next six months, ahead of another formal review in July of next year.
"This was a challenging engagement both for my Office and for Facebook Ireland," Irish Data Protection Commissioner Gary David said in a statement.
"Arising from the audit, FB-I (Facebook Ireland) has agreed to a wide range of "best practice" improvements to be implemented over the next six months."
The improvements include giving users information on how Facebook and third-party apps handle personal information, deleting certain details more promptly and give European users a clear warning that it uses facial-recognition technology that automatically tags them in photographs.
DUBLIN (Reuters) – (Reporting by Carmel Crimmins; Editing by Myra MacDonald)