Limited-run series of live, call-in shows takes in-depth look at AIDS in Gay America—from the bedroom to the doctor's office to the community to Capitol Hill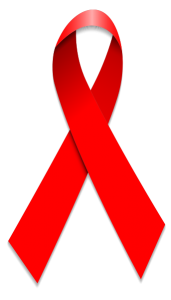 SiriusXM OutQ, the nation's first and only 24/7 LGBT radio channel, and Greater Than AIDS, a national movement to respond to AIDS in America, announced today the launch of SpeakOUT: Real Talk about AIDS in Gay America, a limited-run series of live, call-in shows that will connect listeners across the country with medical experts, people living with HIV and notable members of the LGBT community to have an honest and challenging dialogue about the current state of the HIV/AIDS epidemic in the gay community as well as the country at large.
The first installment of the series will be co-hosted by SiriusXM OutQ's Larry Flick and Frank Spinelli, M.D., Clinical Director of HIV Services at New York City's Cabrini Medical Center and author of The Advocate Guide to Gay Men's Health and Wellness and air live on Saturday, March 17 from 9:00 – 11:00 a.m. ET on SiriusXM OutQ channel 108. The live, call-in show will focus on "The Politics of Mating," tackling such issues as how to ask a partner to be tested, when your partner will not use condoms and how to disclose your status to a new partner.  It will also explore the effects GrindR and other popular social networking sites have on HIV/AIDS among gay men. The panel of guests includes Greater Than AIDS representatives Marteniz Brown and Larry Hammack—gay men who will share their personal experience with HIV/AIDS—and Dr. Mary Ann Chiasson, a professor at Columbia University's Mailman School of Public Health, who is researching the relationship between the Internet and high-risk sexual behavior among gay and bisexual men.
Future SpeakOUT: Real Talk about AIDS in Gay America shows will explore the medical aspects of HIV/AIDS, from the latest advances in research to guidance on how to communicate with doctors and health care providers, as well as the status of various initiatives related to the condition on Capitol Hill.
"Although gay men have been at the center of the epidemic since its beginning—and today are the only risk group for which rates are on the rise—the issue has moved off the radar for many men," said Tina Hoff, Senior Vice President and Director, Health Communication & Media Partnerships, Kaiser Family Foundation, a founding partner of Greater Than AIDS.  "We are thrilled to be working with SiriusXM OutQ to leverage the power of voice in opening up the conversation about AIDS in America, and encouraging more men to 'SpeakOUT' about this important issue."
According to a 2011 national public opinion survey conducted by the Kaiser Family Foundation, 8 in 10 Americans say they heard little or nothing about HIV/AIDS in the last year and public concern about HIV/AIDS has fallen steadily over the years, including among those most heavily affected. According to the U.S. Centers for Disease Control and Prevention (CDC), one in five (19%) gay and bisexual men in 21 major U.S. cities today are HIV-positive — and nearly half (44%) of those who are infected don't know it.
For more information, visit www.siriusxm.com/greaterthanaids.
NEW YORK, March 16, 2012 /PRNewswire-USNewswire/