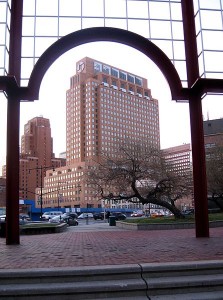 JPMorgan Chase & Co agreed to pay $150 million to settle a lawsuit by pension funds and other investors accusing the largest U.S. bank of imprudently investing their cash in a risky debt vehicle that collapsed in 2008.The settlement with investors including the
American Federation of Television and Radio Artists
(AFTRA)
Retirement Fund
was disclosed in filings late Friday with the
U.S. District Court
in Manhattan.
It related to the collapse of Sigma Finance Corp, a $27 billion investment fund created by London-based Gordian Knot Ltd. Sigma failed in October 2008 at the height of the global financial crisis.
According to the complaint and a regulatory filing, JPMorgan invested cash collateral posted by participants in a securities lending program in about $500 million of medium-term notes issued by Sigma Finance Inc, a structured investment vehicle.
While Sigma once carried "triple-A" ratings, JPMorgan "buried its head in the sand and refused to heed the warning signs" as analysts began predicting by late 2007 that Sigma would be unable to repay the notes, the complaint said.
Sigma's failure left about $1.9 billion as security for roughly $6.2 billion of medium-term notes and other secured debt, the complaint said.
JPMorgan spokeswoman Kristen Chambers said the New York-based bank did not admit wrongdoing in settling. "We are confident that we acted prudently and appropriately," she added.
The settlement requires court approval. A hearing to consider preliminary approval has been set for June 4.
A securities lending program typically lets an investor lend securities to a broker-dealer, in exchange for cash that a bank invests on behalf of the investor.
SIVs typically used short-term borrowings to make higher-yielding long-term investments. Many buckled as short-term credit markets tightened or froze in 2007 and 2008.
AFTRA is a labor union representing more than 70,000 performers, journalists and other artists.
Other plaintiffs in the JPMorgan case are the Manhattan and Bronx Surface Transit Operating Authority Pension Fund in New York City, and the Imperial County Employees' Retirement System in El Centro, California.
Bank of New York Mellon Co and Wells Fargo & Co are among other banks to be sued for investing client money with Sigma. Moody's Investors Service and McGraw-Hill Cos' Standard & Poor's have been sued over their ratings for Sigma.
The case is Board of Trustees of the AFTRA Retirement Fund et al v. JPMorgan Chase Bank NA, U.S. District Court, Southern District of New York, No. 09-00686.
(Reuters) – (Reporting By Jonathan Stempel in New York; Editing by Tim Dobbyn)