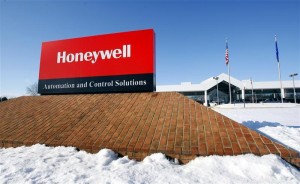 Diversified manufacturer Honeywell Inc said it will manufacture hardware for in-flight internet connectivity for satellite communications company Inmarsat PLC's next generation broadband network.
Inmarsat's new network, called Global Xpress, is scheduled to launch in 2013 and will provide speeds of up to 50 megabytes per second or 100 times faster than the current offering.
Honeywell said it believes the exclusive agreement to develop, produce and distribute the onboard hardware for Global Xpress will represent $2.8 billion in sales of hardware, customer service and maintenance to over the next two decades.
Inmarsat Chief Executive Rupert Pearce told Reuters in an interview last month he saw a global market of around 5,000 planes that could be fitted with the system to allow passengers to connect through smartphones and tablet computers.
NEW YORK (Reuters) – (Reporting By Michael Erman; Editing by Michael Perry)