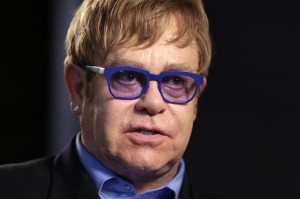 Robert Wayne Birch, a backup musician and bass player for Elton John, was found dead in the Los Angeles area on Wednesday of an apparent suicide resulting from a gunshot wound to the head, officials said.
Los Angeles County Assistant Coroner Chief Ed Winter said Birch's body was found after 1 a.m. PDT (0800 GMT) in a community of the San Fernando Valley of Los Angeles. The case is "being investigated as a possible suicide," Winter said.
Birch, who also played saxophone, worked as the bass player in John's band starting in the early 1990s, opening the door for Birch to play with other famous musicians and bands such as Billy Joel, Keith Emerson, and The Replacements.
LOS ANGELES (Reuters) – (Reporting By Bob Tourtellotte; Editing by Phil Berlowitz)