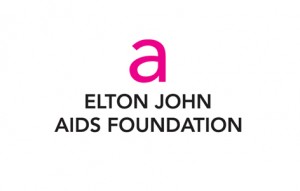 The Elton John AIDS Foundation (EJAF) announced today its third round of grants for calendar year 2013. The new funding amounts to $4,381,580, bringing EJAF's total grant investments for 2013 to more than $7.3 million.
"After more than 20 years of doing this work, I know that the only way to fight AIDS is by helping everyone in need, especially those living at the margins of society," said Sir Elton John, who founded EJAF in 1992.  "That's why we are very proud to support truly innovative organizations that are providing critical services to the most stigmatized populations."
EJAF's 21 new and 35 renewal grants support projects in the Caribbean and the Southern United States, in addition to national initiatives operating throughout the U.S.  This grant cycle targets populations that include gay and bisexual men, prison inmates, injection drug users, Black Americans, and young people.  Grantee activities include: HIV prevention; testing, treatment, and care services; legal services; organization development; and policy and advocacy.
The grants announced today include a second two-year $1 million commitment to EJAF's founding partnership with the Syringe Access Fund, which will be distributed as small grants to approximately 48 syringe exchange programs across the United States.
"Numerous scientific studies have clearly demonstrated that syringe exchange programs help to remove contaminated needles and syringes from community streets, playgrounds, and other public areas and to encourage drug users to avail themselves of other health and social services, including drug rehabilitation and treatment programs," said EJAF Chairman David Furnish.  "Syringe exchange is a highly effective method for helping injection drug users significantly reduce their risk of becoming infected with HIV and other blood-borne diseases and transmitting these diseases to others."
"We are extremely excited about the innovative work being undertaken by these grantees," said EJAF Executive Director Scott Campbell, "but our work doesn't stop there.  We look forward to working with these grantees throughout the next year, as well as identifying new programs to support through our 2014 grant cycles."
About EJAF
At the Elton John AIDS Foundation (EJAF) we believe that AIDS can be beaten.  We act on that belief by raising funds for effective programs and policies, and also by speaking out with honesty and compassion about the realities of people's lives.  Sir Elton John created EJAF over twenty years ago, first in the United States in 1992 and then in the United Kingdom in 1993.  Through hard work and with the help of our network of kind, amazing, creative, and generous friends and supporters, the two foundations together have raised more than $300 million over the past two decades to combat stigma, prevent infections, provide treatment and services, and motivate governments to end AIDS.  The U.S. foundation focuses its efforts on programs in the United States, the Americas, and the Caribbean, while the U.K. foundation funds HIV-related work in Europe, Asia, and Africa.  Join us in speaking out, taking action, and contributing to our efforts to achieve a world without AIDS.
For more information, and for a complete list and descriptions of EJAF's 2013 round three grantees, please visit www.ejaf.org.
American Airlines is the official sponsoring airline of the Elton John AIDS Foundation.
SOURCE Elton John AIDS Foundation
Web Site: http://www.ejaf.org