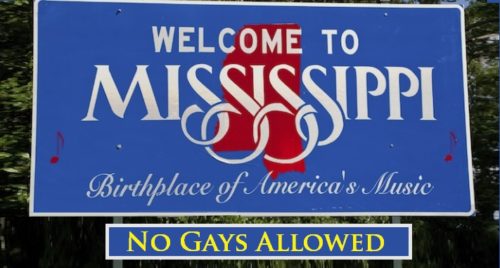 JACKSON, Miss. (AP) — Mississippi's Democratic attorney general said Wednesday that he won't join the Republican governor in appealing a federal judge's ruling that blocked a state law on religious objections to gay marriage.
Attorney General Jim Hood said a continued legal fight would be "divisive and expensive" in a state that's already struggling with a tight budget.
"Simply stated, all HB 1523 has done is tarnish Mississippi's image while distracting us from the more pressing issues of decaying roads and bridges, underfunding of public education, the plight of the mentally ill and the need to solve our state's financial mess," Hood said in a statement.
Full story below:
Source: Mississippi politicians squabble over fate of anti-LGBT law