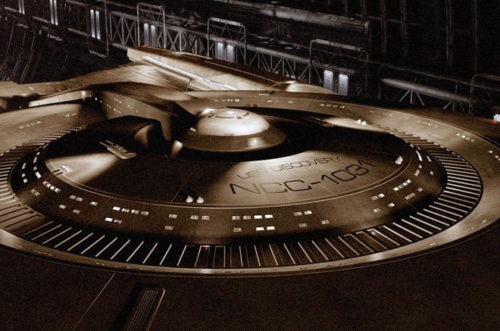 BEVERLY HILLS, Calif. (AP) — The start of production on the new "Star Trek" TV series is a month away and the debut date isn't until next January, but the effort to build fan interest is already in motion — if not at warp speed.
Following up a Comic-Con panel in July about "Star Trek: Discovery," executive producer Bryan Fuller shared details about the 13-episode series' setting, characters and innovations at a Television Critics Association meeting Wednesday.
"We want to arc out the information so you'll get a little information today, you'll get a little more information in October, and we'll keep building the evolution of the 'reveal' as we go," said Fuller, who was a writer on the series "Star Trek: Voyager."
His disclosures included that the main character is female (human, yes; a captain, no); that the story will feature a gay character, and that there will more aliens. Given that previous "Star Trek" series were all from the captain's point of view, giving the woman different duties will allow for a new dynamic in both relationships and storytelling, Fuller said. He didn't specify her title.
Full story:
Source: New Star Trek show will have female lead and gay character