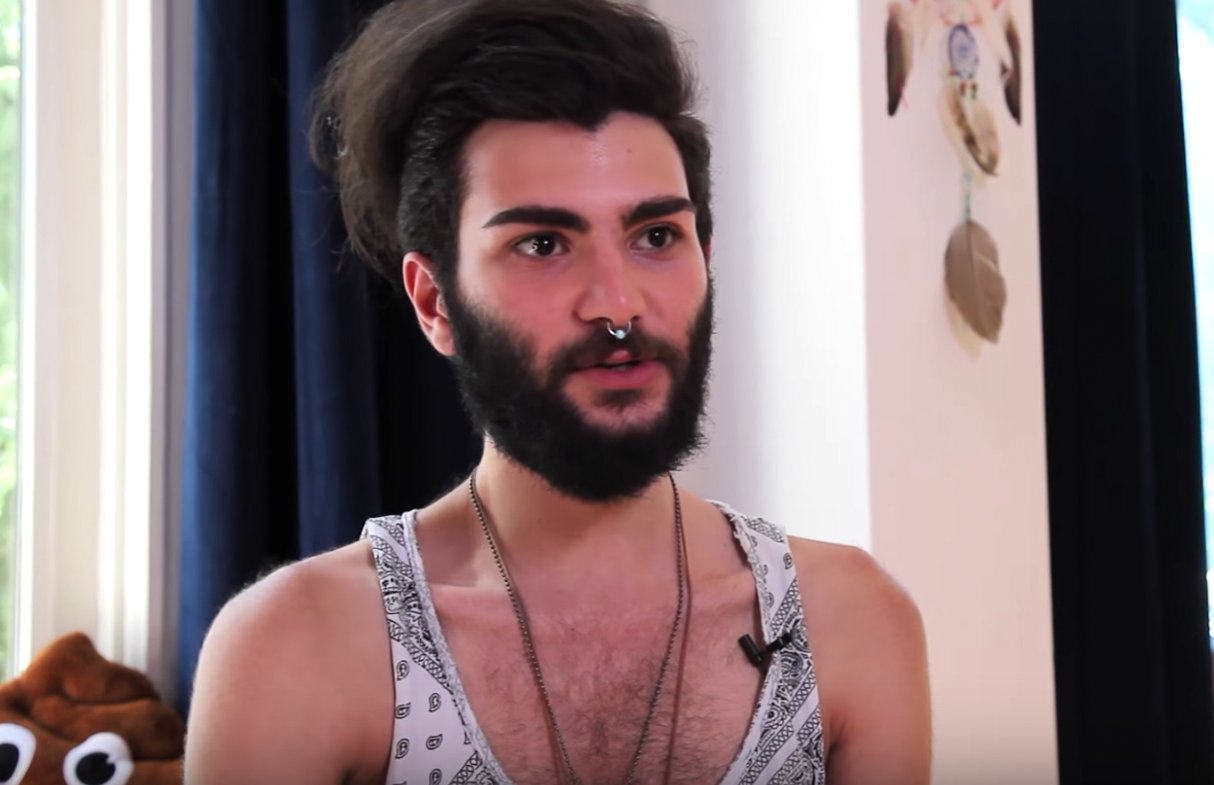 Let's be honest: The U.S. Republican party hasn't been the least bit gracious towards the refugees coming from Syria, and their fear-mongering tactics continue to reverberate in the hearts of Trump supporters.
In a new video by popular gay YouTuber Davey Wavey, a gay Syrian refugee speaks out about his experience escaping from his war-torn homeland as well as his thoughts about people's attitudes towards refugees.
Sarjon, 20, is currently living in Holland and separated from his family and his boyfriend.
At the start of the interview, he is asked to watch speeches by Republican politicians, including Trump and Ted Cruz, and other Fox News coverage.
Sarjon explains that he is understanding towards what people fear about refugees, but he also wants to give his perspective.
'I have been through nine countries, illegally, traveling with groups, big groups of people, and all I saw were just people who saw death, and they were running away from it,' he says.
People were killed because they are Christian, atheist, or gay, he continues.
'If they knew that I was gay, they would throw me off a high building,' he tells Davey, adding that the bombardment by different forces killed so many innocent lives. 'We just have to run for our lives.'
Sarjon asks for people to imagine living in their situation: 'If you put yourself in our shoes, this is the only thing you can do — it is to run, and keep running.'
He wants to remind people that refugees are people with their own lives and stories and loved one too.
Full story and video:
Source: WATCH: Gay Syrian refugee reacts to what Trump and Fox News say about his country and people