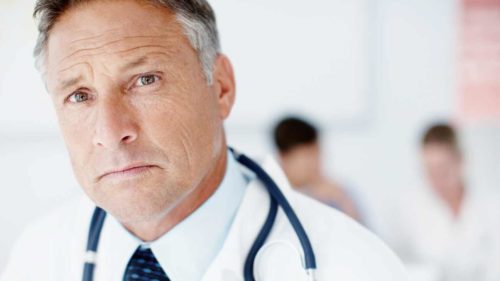 Everyone who voted for Donald Trump — and even those who didn't — know one thing the Republican president-elect promised on the campaign trail was to revoke and replace ObamaCare within his first 100 days.
In fact, he repeatedly vowed to start dismantling President Obama's signature accomplishment on day one of his administration, and put it in writing on his website. 
That site, however, is a little sparse when it comes to what Trump plans to do to replace ObamaCare, which currently provides health insurance to 20 million Americans.
The plan, according to the site is to "completely repeal ObamaCare," and promises "No person should be required to buy insurance unless he or she wants to."
Trump also promises to change federal law that restricts insurance companies from selling their wares across state lines: "By allowing full competition in this market, insurance costs will go down and consumer satisfaction will go up."
Insurance premiums will be tax deductible and Trump also vows "we must also make sure that no one slips through the cracks simply because they cannot afford insurance."
Another plank of the plan is to "allow individuals to use Health Savings Accounts (HSAs)," and that the money in those plans would be both tax-free and could be passed on to survivors after death.
But nowhere does it specify how this overhaul will be funded nor does it mention preexisting conditions, a situation President Obama said up to half of all Americans find themselves in.
Full story:
Source: Preexisting condition? Your health coverage may go poof once Trump is president