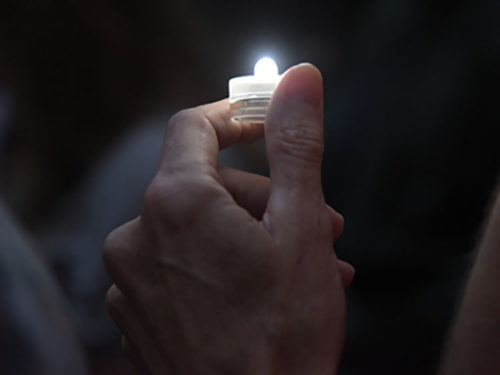 The murder earlier this month of Noonie Norwood of Virginia, a transgender woman who'd just turned 30, is the latest in a sad string of tragic crimes perpetuated against trans Americans in 2016. Hers was the 24th homicide to hit the trans community, in a month bookended by both this celebratory week of Trans Awareness and the Transgender Day of Remembrance on Nov. 20.
In all of 2015, 22 trans people were killed, most of them trans women of color.
The Richmond Times-Dispatch reported Norwood was found by police suffering from gunshot wounds. She was rushed to a local hospital and lingered for nine hours until her death on Sunday, Nov. 6.
A longtime friend of Norwood's spoke glowingly of her to the newspaper. "She was very fun-loving, a lot of energy, and loved to dance," Zakia McKensie said, "She loved family, to eat and cook and she very much loved being in the community with people."
However, that local LGBTQ community were up in arms when Richmond police misgendered Norwood, describing her as a "man dressed in women's clothing."
In a statement on Nov. 8, Richmond Police Chief Alfred Durham explained that was because Norwood's mother told detectives to identify her son as a male. The family further misgendered Norwood in referring to her with male pronouns in her obituary.
McKensie told the paper she knew Norwood for more than a decade and that Norwood used female pronouns, and that her transgender identity was not a secret among family and friends.
Police have made no arrests in the case and have no suspects.
Full story:
Source: 2016 is the deadliest year on record for transgender Americans