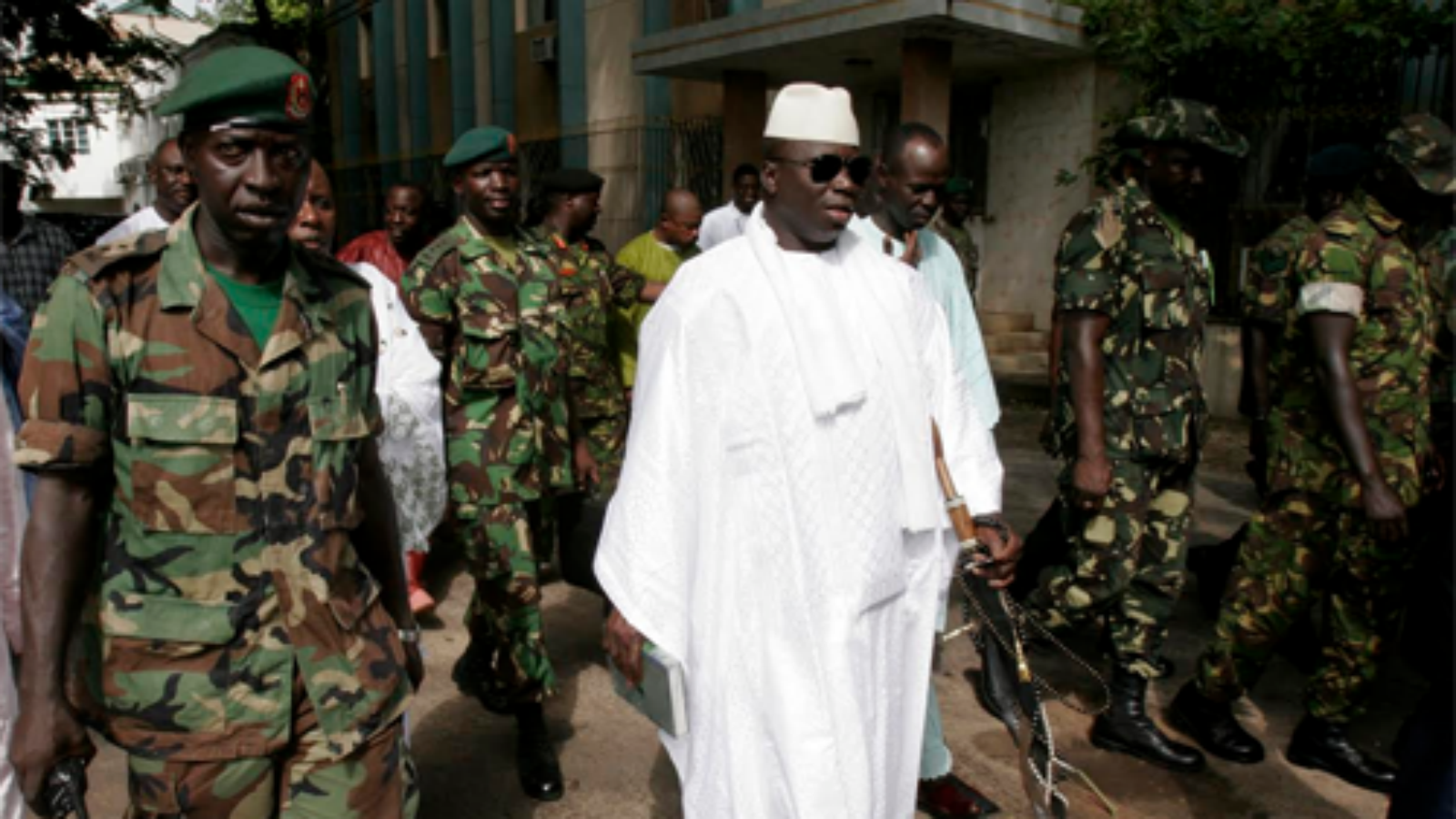 In a stunning turn of events, longtime Gambian president Yahya Jammeh, who repeatedly attacked LGBTQ people in his more than 22-year reign, has lost his re-election bid and has conceded defeat (according to the head of the Gambian Electoral Commission) to his opponent, Adama Barrow.
"This is a truly momentous day for all Gambians," said Ty Cobb, director of HRC Global. "This is an historic opportunity for The Gambia to turn a new page on human rights for all people, including LGBTQ people."
Jammeh has targeted LGBTQ people for a number of years, calling them "vermin" and publicly declaring he would "slit the throats" of any gay men in his country. HRC and other human rights groups have called on the U.S. and other bodies to sanction Jammeh over reports of torture and violence directed at vulnerable groups and political opponents. HRC honored Jammeh's nephew in 2015 for having publicly criticized his uncle's attacks on LGBTQ people.
Jammeh has held on to power in his small West African nation since a coup in 1994 through a combination of violence, intimidation and a divided opposition that had been unable to unify around a single candidate. This year, however, proved different as Gambians took to the streets to protest and call for democratic reforms. In April, Jammeh's authorities arrested a number of protestors, and one died in detention shortly after the arrests. HRC joined a number of groups in calling attention to the violence in a letter to the U.S. State Department in May.
Full story:
Source: BREAKING: Vehemently Anti-LGBTQ Gambian President Yahya Jammeh Loses Re-election Bid