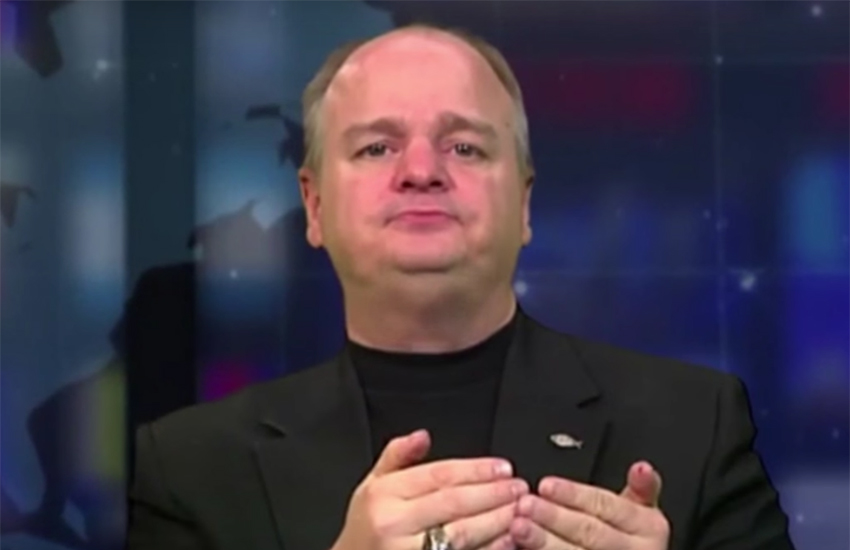 Demons have possessed advertising executives to make them push the gay lifestyle – at least if you believe a Colorado Republican.
Gordon Klingenschmitt, a disgraced former Navy chaplain and elected member of the Colorado House of Representatives for the 15th district, made the claims on his Pray In Jesus Name' program.
In the broadcast, he encourages viewers to join the Religious Rights boycott of jewelry retailer Zales.
The jeweler recently featured a lesbian couple in their advertising campaign.
According to the former military chaplain, the advertising executives behind this campaign are possessed by demons, driving them to promote an 'ungodly' thing and attack and redefine 'the institution of marriage' as part of the 'leftist agenda'.
'They are deceivers fooling the American public and we need to expose that as wrong,' he says.
Full story:
Source: Preacher: People who make ads that include gay couples are possessed by demons