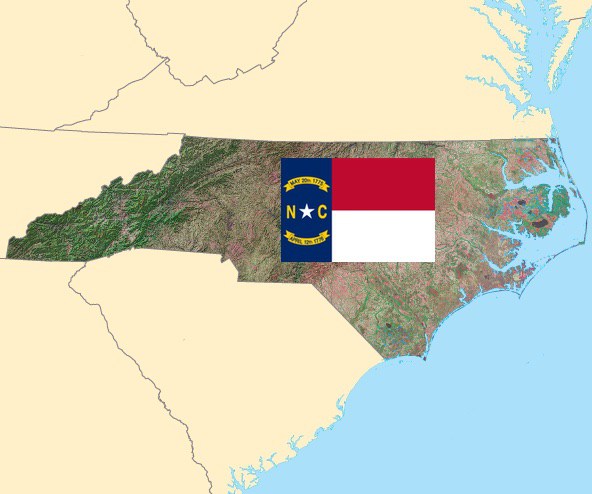 The North Carolina NAACP says it will call for a national economic boycott of North Carolina following the dismal, lying failure of the GOP state lawmakers to fully repeal anti-LGBT HB2 as promised. And a few other things as well, namely the hijacking of the Board of Elections and gerrymandering.
RELATED: NC Republicans Break Promise to Fully Repeal Anti-LGBT HB2 Law
Writes the group on Twitter:
"Enough is enough so we are making 3 announcements today…On Feb 11, we will hold the #MoralMarch on RALEIGH themed resisting the continued attacks and unconstitutional overreach of the #NCGA…We will file a lawsuit against the political overreach of the #NCGA…After Christmas, the NC NAACP leadership will convene to write a proposal to the Nat'l NAACP to call for a national economic boycott of #NC.
"The boycott proposal will be based on 1) restoration of access to the Supreme Court and full repeal of the hijacking of the BOE. The boycott proposal will be based on 2) full repeal of #HB2. The boycott proposal will be based on 3) fair and constitutional redrawing of NC districts.
"This group of extremists doesn't respect the constitution, the will of the people, or the vote…We will fight them in the streets, courts, ballot box and soon in their pocketbooks."
NC NAACP President Reverend Dr. William Barber, II released a statement as well:
Speaker Tim Moore and Senate Leader Phil Berger committed to repealing House Bill 2 in its entirety, as promised to Governor-elect Cooper and as confirmed by Governor McCrory, during the special session held today. Instead, they spent nine hours at the NC General Assembly playing political games with the constitutional rights of North Carolinians.
The 14th Amendment of the U.S. Constitution is clear: equal protection for all is the law of the land. House Bill 2 undermines equal protection for workers who need a living wage, citizens in North Carolina who need access to state courts for employment discrimination complaints and the LGBTQ community who have the right to live free from fear of discrimination in schools and at work.
Source: NC NAACP Calls for National Economic Boycott of North Carolina After HB2 Debacle