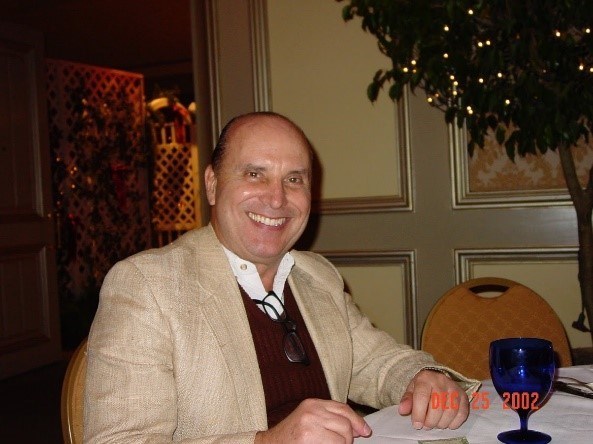 Photo courtesy of Kraeer-Fairchild Funeral Home and Cremation Center
Joseph T. Campanella, also known as "Joe Bell," passed away on September 6 at the age of 87. A quiet and unassuming man, Joe was not "out" in the sense that he openly proclaimed his sexual orientation to the world. But Campanella/Bell was one of our community's unsung heroes. It was Joe who organized the Tuesday Night Group (TNG), Broward County's leading LGBT organization of the seventies and eighties. Thanks to the Tuesday Night Group, lesbian and gay business people and professionals felt safe enough to venture out of their closets, and to lend their talents, abilities and funds for the benefit of our community. According to Andy Eddy, a friend and fellow activist, Joe "passed away after a period of time in an Wilton Manors ALF, where he lived after dealing with his first minor stroke."
According to Eddy, the Tuesday Night Group had its roots in a Fort Lauderdale Business Club called Amity, of which Campanella was a member. In an interview I conducted with "Joe Bell" back in 1994, he told me that TNG dates its beginning back to 1973-74: "A friend of mine who came down from New York was entrapped and as a result was put in jail and treated very badly. A week later he hanged himself. Because of that I was really shocked and that is when I started the group," he told me.
TNG soon attracted an affluent, professional membership that wouldn't be caught dead at meetings of more upfront groups like the Broward County Coalition for Human Rights. "In the early days," Bell told me, "we used to meet on Tuesday nights (of course) in private apartments and had 65 people over. Then when it got so big we went to the old Unitarian Church located across from the Courthouse on S.E. 3 Avenue. And when we had our cocktail parties we had over 800."
Critics of TNG – and I was one of them – derided the group as "Closet Clusters," too timid for its own good. I once attended a posh TNG reception where Bell never used the "G word," opting instead for the more discrete "community person." "I felt it was derogatory the way they were using it and I did not want to use it. I did not want any names attached to the TNG," Bell told me. I suspect he knew what he was talking about. Under his leadership, TNG was able to reach the powers that be, moneyed and influential people. Unlike other groups, TNG drew a large number of women. "We were the first to get women involved with men. We encouraged the women and that broke the ice." Thanks to TNG, LGBT people became a political force in Broward County politics. And though the Group broke up in the mid-eighties, its influence on our community is still being felt today.
"Those of us who have known Joe over these many years will never forget his charisma, dedication, and hard work on behalf of those in need," Eddy tells me. "Many of us will neither forget meeting in his condo on the beach as a small cluster of activists dealing with issues of concern in those early days. Many of us were tied to the old Church of the Holy Spirit MCC – now Sunshine Cathedral – and were friends of Rev John Gill and Rev. Grant Ford. They were honored with Joe at a gala 'Remembering When' held at the old Chardee's Restaurant in Wilton Manors. Each year Joe would run a luncheon with friends and it seemed like only yesterday when we gathered for that annual event. Thank you Joe for all you did without asking for anything in return "
Jesse's Journal
by Jesse Monteagudo